The Service Professionals at B2 Electric know what a daunting task it can be to identify and solve even the simplest electrical challenges. We also understand that any delay or interruption in electrical service means a loss in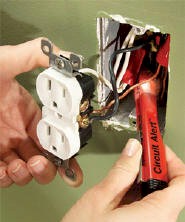 productivity and revenue.
That's why we go out of our way not only to offer comprehensive solutions for all your commercial electrical needs; we also provide you with the information and resources you need to make educated decisions about which solutions are best for you.
Down time means a loss of productivity and a loss of profit.  At B2 Electric LLC, we are locally owned and locally operated which means the owner is usually on-site, making sure that each electrical project is done correctly the first time.  This means you have little down time and are able to avoid costly repairs that keep your business from being as productive as possible.
At B2 Electric LLC, we are committed to making sure your electrical project is on completed on-time, on-budget and completed correctly the first time.
B2 Electric LLC, we are on-site because we have the power to get you plugged in!